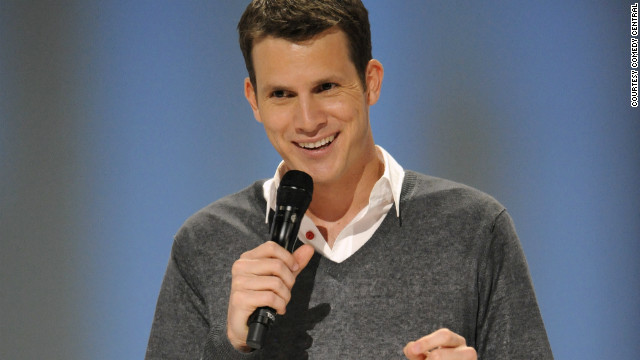 If you have neverheard of the show Tosh.0 itis an American television series hosted by comedian Daniel Tosh, who provides commentary on online video clips, society, celebrities, and other parts of popular culture and stereotypes. Between his show and his standup Daniel Tosh is known for not only crossing almost every line he approaches but offending any and everyone that listens or watches his show. To be complete honest I have watched and laughed at his comedy and I have also been deeply offended by it too. Recetnly, Tosh drew widespread criticism across the Internet after an account of his standup show made its way into the blogosphere. In a post, a person purporting to be a friend of someone who attended the show said Tosh made,
"some very generalizing, declarative statements about rape jokes always being funny, how can a rape joke not be funny, rape is hilarious, etc."
The blog post claims that the offended attendee yelled out,
"Actually, rape jokes are never funny!"
After which, the friend said, Tosh asked the crowd,
"Wouldn't it be funny if that girl got raped by like, 5 guys right now? Like right now? What if a bunch of guys just raped her."
The audience member was said to be
"completely stunned" by Tosh's words and to have "high-tailed it out of there."
Soon after, Tosh tweeted this apology:

Here's my issue with this whole situation, isn't this all our fault? Have we not created a culture that which comedy like this and jokes about what happened in Aurora, CO are okay? Here is what I mean. Anymore I am not surprised at the trajectory of our culture in general. The culture that we live in is a direct reflection of our own minds and lives. Though I do not condone what either Daniel Tosh or Dane Cook have said lately I do understand that their comments we a reflection of what we worship. The Bible say,
I appeal to you therefore, brothers, by the mercies of God, to present your bodies as a living sacrifice, holy and acceptable to God, which is your .spiritual worship. Do not be conformed to this world, but be transformed by the renewal of your mind, that by testing you may discern what is the will of God, what is good and acceptable and perfect.
– Romans 12:1-2 (ESV)
In our society we seemed determined to worship everything but God [Himself] and then we are aghast when someone attacks our idols or when our idols turn and attack us. Do you remember the show "When animals attack"? When it's on I find it near impossible not to stop and watch it for many reasons.
I always wonder why the person filming it is not helping the person(s) being attacked.
Why were they that close to the animal?
Many times the extent of human stupidity is hilarious
What I've noticed in each one is that we humans have the audacity to think we can tame a lion, tiger, bear (oh my!) and are surprised when they turn and act as they were designed. Doesn't that sound silly? As comedian ChrisRock once said,
That tiger [didn't] go crazy; that tiger went tiger!
Talking about circus tiger that attacked Roy Horn of Siegfried & Roy
We shouldn't be surprised when something acts as it was created to act, and that goes for our celebrities also.
These are just my thoughts. What are yours? Please vote or comment below.
[polldaddy poll=6395456]